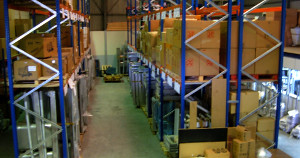 In 1985, José Pereira da Conceição decides to found the company Grill Porto.
Initially, the main activity of the company was dedicated to the manufacture of grills, but due to good market acceptance, Grill Port decides to advance with the manufacture of toasters, deep fryers, plate heaters and other products related to the catering area.
By business strategy and because it had already started the importing products process, mainly from Italy, a new company was born: Grill Porto - Representations, Lda.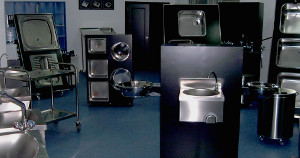 With beginning of activity in 02/01/1998, this company starts to dedicate commercialization of products, either own manufactured or imported. The choice of imported products have always obeyed the strict selection criteria, allowing so ally the quality with the price.
Currently the company has extended your offer inside the catering area, dedicating also to the commercialization of stainless equipment own manufacture and imported.
Visão

Affirm itself as a leader in the area of catering equipment;
Staying at the vanguard in the catering area presenting modern, functional and innovative equipment;
Providing various solutions inside the catering area;
Being recognized national and internationally, due to good solutions presented in level of catering equipment, not only in price but also in quality;
Increase our know-how to cover a wither level of sales in catering equipment.
Missão

Our mission is essentially on the offering catering products with high quality at fair price, getting the trust of our resellers.
Valores

Ethic and integrity;
Socially responsible;
Honesty and Trust;
Innovation;
Efficiency;
Respect for nature.